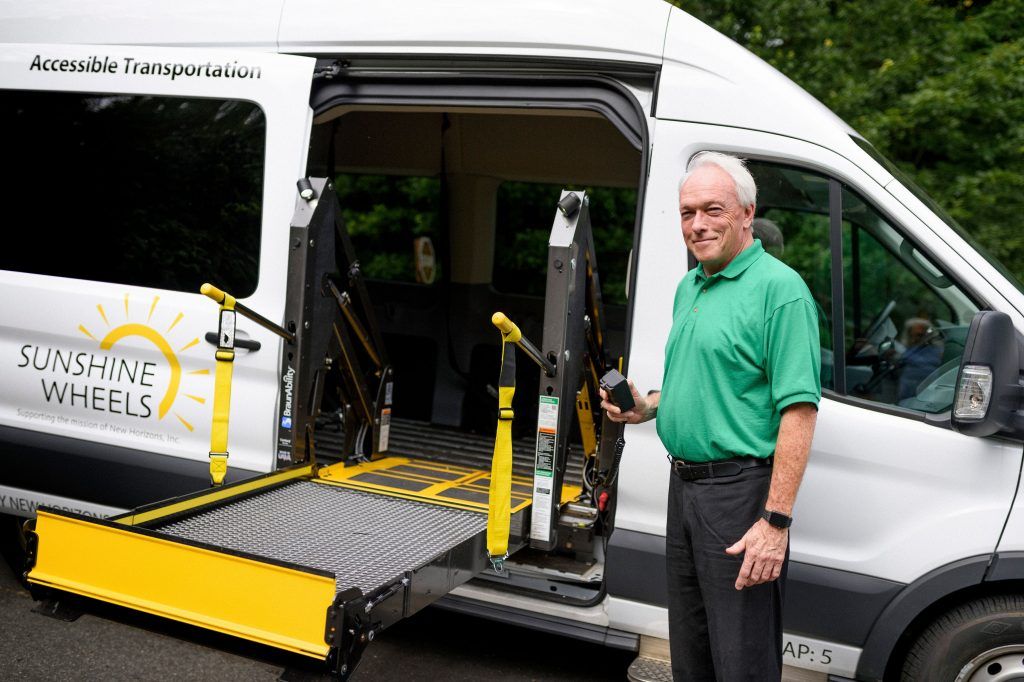 Providing Solutions
Summer has brought sunshine to New Horizons Village – Sunshine Wheels has been rolled out!
Sunshine Wheels is New Horizons' answer to the unacceptable transportation that our residents have received over the past year for non-emergency medical transportation.  Sunshine Wheels is now transporting New Horizons Village and Cherry Brook residents to and from their doctor's appointments.
We are the first non-profit vendor that provides this type of transportation through Veyo for State of Connecticut Medicaid recipients.  This service is aligned with the mission of New Horizons in supporting independent living.  Customer service is of the utmost importance and the customer satisfaction feedback has been excellent!
Thanks to the hard work and support of the Board of Directors, Transportation Department Staff, Health Services Office and our Management Team, the success of this Social Enterprise Initiative has surpassed our expectations at this point in time.  New Horizons listened to the transportation problems and quickly worked to become part of the SOLUTION.
A very special thank you to The Hartford Foundation for Public Giving's Nonprofit Support Program for their financial support and for providing consulting resources.  Those beautiful new vans with the Sunshine Wheels logo proudly displayed are the result of many generous donations.
Enjoy the beautiful summer season and rest assured that Sunshine Wheels is committed to providing each and every customer with reliable and safe transportation to their medical appointments.
Sincerely,
Carol A. Fitzgerald
Chief Executive Officer