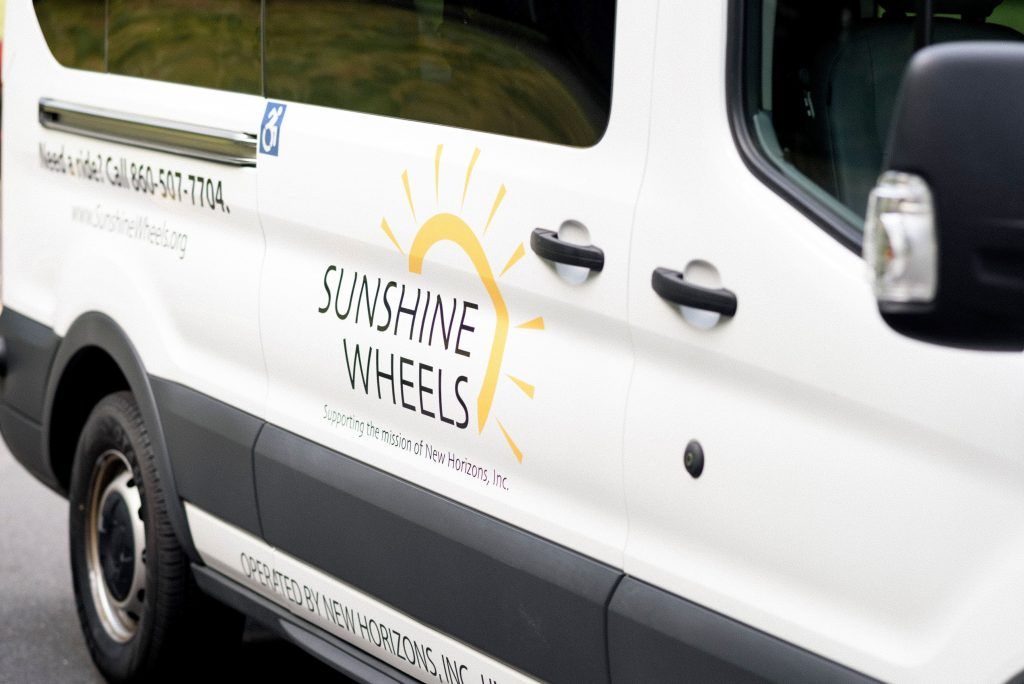 Finding reliable transportation can often be a struggle for seniors and adults with physical disabilities.  New Horizons, a local nonprofit organization, recently expanded its Sunshine Wheels transportation operation in order to meet the growing need for this important service.  Opening up a second headquarters location in Simsbury in addition to its Unionville office has allowed the organization to expand its reach. "The pandemic has created enormous challenges and being able to access critical medical care through reliable transportation has never been more important", stated Carol Fitzgerald, New Horizons' CEO.  With a fleet of wheelchair accessible vans, Sunshine Wheels has provided thousands of essential rides during this challenging time.
Residents of Simsbury, Granby, and the surrounding towns now have the opportunity to book transportation through Sunshine Wheels.  "The Farmington Valley has desperately needed more options when it comes to transportation and Sunshine Wheels has done a wonderful job with providing this service", stated David Bordonaro, CEO of McLean.
The organization's deep commitment to providing reliable transportation to adults with mobility challenges is rooted in over 30 years of experience.  Whether it is a trip to the grocery store or a ride to a critical medical appointment, Sunshine Wheels is available to help. Visit www.SunshineWheels.org or call 860-507-7704 in order to learn more.