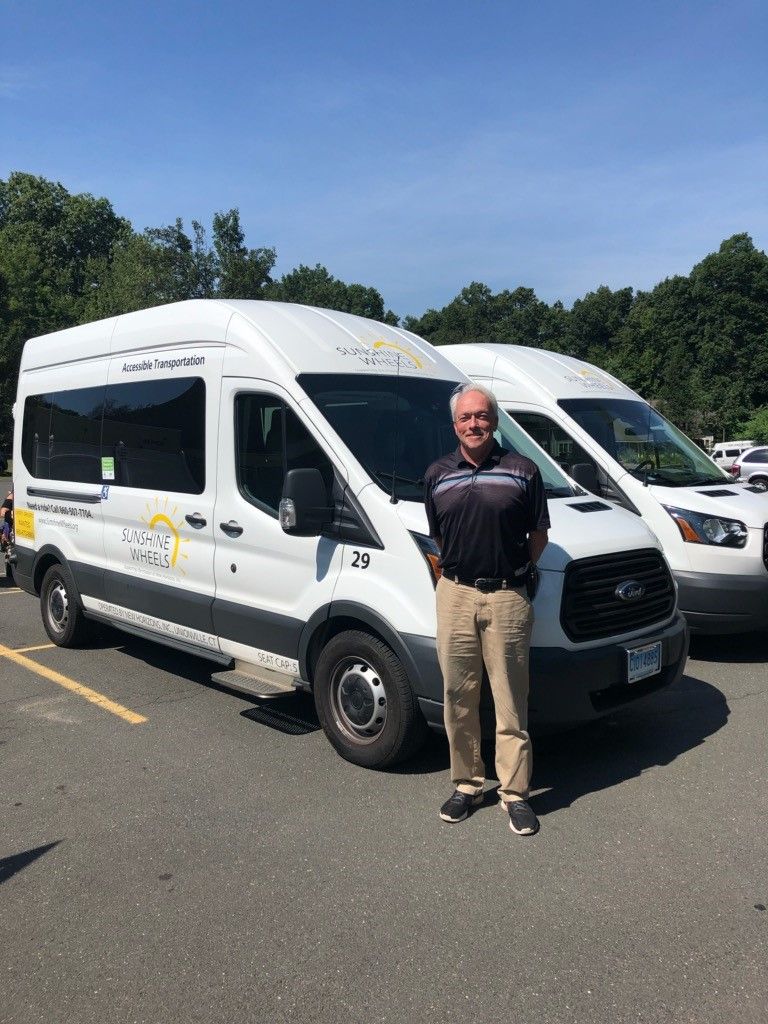 Employee Spotlight: Meet A Driver
Name: Mike Donaghey
How long have you been driving for Sunshine Wheels?
I started working as a part-time employee a few months ago.  My usual hours are 8-1 and sometimes I work longer than that.
What aspects of your job do you enjoy most?
I enjoy helping the residents and providing them with safe and reliable transportation to and from their appointments. Residents trust our ability to get them to their destinations in a timely manner. Working with my wonderful Sunshine Wheels co-workers has also been a great pleasure of mine.
Have you had any previous experience working in this industry?
I've worked at Newington High School with students with disabilities at a Transitional Program. The program prepares the students for the job industry. It helps them land jobs in a field of interest after graduation.
What is something you enjoy doing outside of work?
I am a musician. I play guitar, drums, bass, and keyboard.
What are some of your plans for the future?
I plan on doing some traveling. I will be going to Italy and Spain in the near future.
A quote you stand by:
"The best way to cheer yourself up is to try to cheer somebody else up."