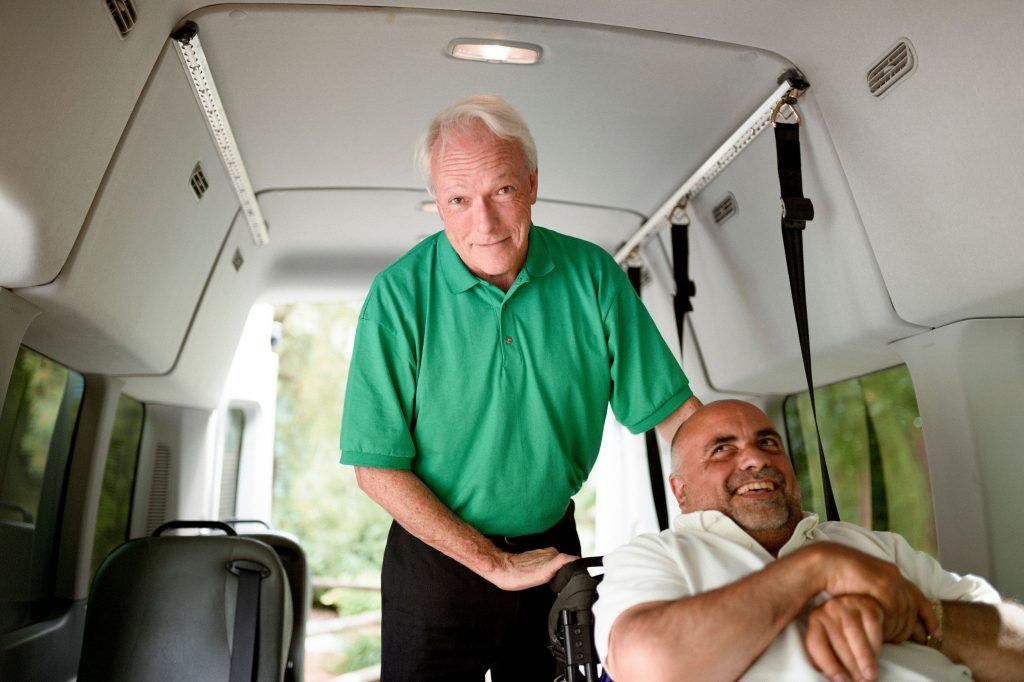 Features of the Vans
Sunshine Wheels has the highest standard of quality when it comes to vehicles.  We take great pride in our fleet! All of the Sunshine Wheels vehicles have unique comfort and safety features. Each of our vans have wide clear lift platforms, large windows for views of the road and great lighting for nighttime rides. Our vans have seat belt mechanisms which are 4-point tie downs with a lap and shoulder belt. Also, each van is equipped with safety features like seat belt cutters and fire extinguishers.
The interior is very spacious and there is plenty of room for passengers to turn around in their wheelchairs. Each of our vans fit at least two wheelchairs and has several additional seats.
The exterior is equipped with high quality tires for all seasons. The vans are serviced and always in great working condition. We also have lowered steps to get into the van for our ambulatory customers. Sunshine Wheels is proud to provide superior vehicles to the clients that we serve!