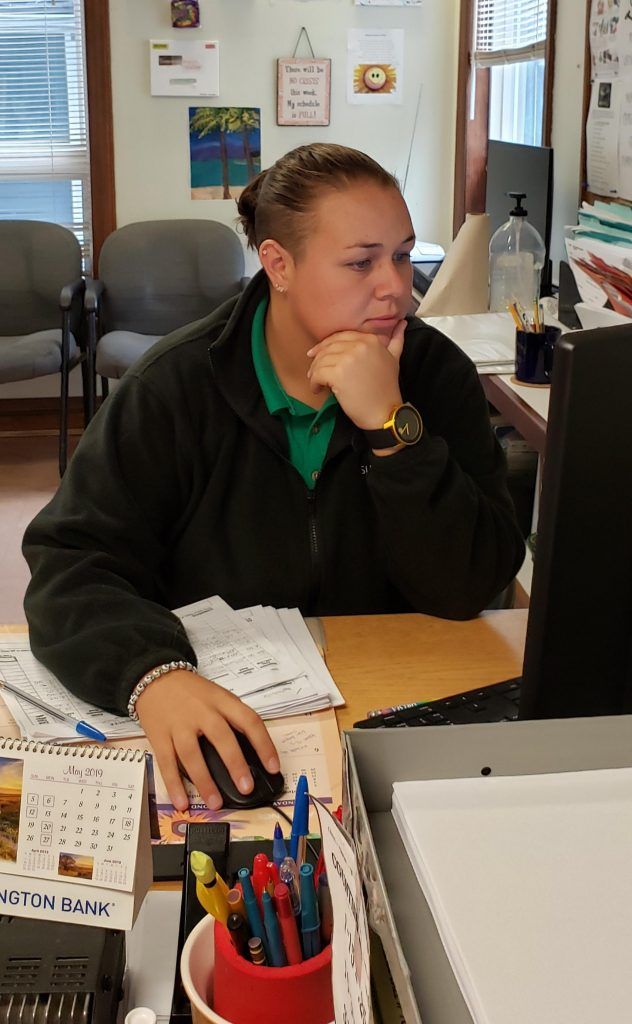 Meet The Dispatcher
How long have you been working for the company?
In 2013, I started working at New Horizons as a full time driver. I moved to my new position as a dispatcher for New Horizons and Sunshine Wheels on August 26th of this year.
What is it like being a dispatcher for Sunshine Wheels?
Basically it's like a huge puzzle, trying to fit together all the pieces of who should be where and at what times, and also knowing where all of your drivers are. The schedule goes hand in hand to help me keep track.  It keeps me on my toes and always alert for when and if something else comes up.
What experience have you had previously that helps you with dispatching?
Well, working as a driver for over 5 years with the company, has taught me the ins and outs of how long it takes to get from points A to B, the locations we frequent, and the residents that frequent them. Knowing all of this helps with the scheduling, being more efficient, and being aware of the surroundings, to make it an enjoyable ride for each and every rider.
What is something you enjoy doing, outside of work?
I love spending time with my family. We are big sports fans. We enjoy watching and playing football and baseball. We also love to hike and take little mini vacations to somewhere new every year.
A quote you stand by?
"Live everyday like it's your last."